Guys remember Pure Pwnage? It was sweet.
They bought a uber dog tag machine to print them out really cool back in the day. Well since then, They started opening it up to do just the dog tags and it's sweet. They get stamped letter by letter - not engraving.
http://www.mydogtag.com/gamer
Also game styles like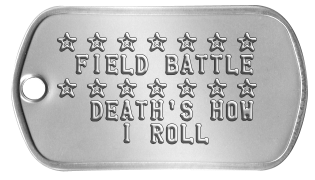 Lot of different styles, and tbh if I found out about it earlier it would have been pretty neat for pressies for some gamers in the family.